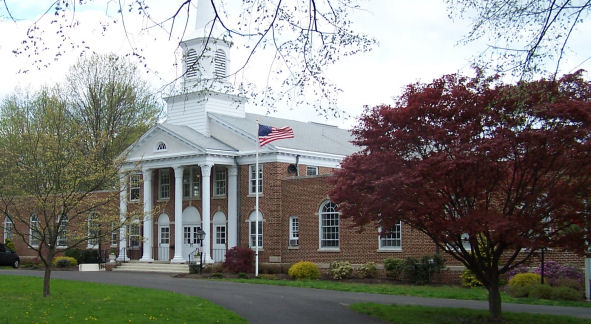 Langhorne United Methodist Church
Thursday, April 09, 2020
A Fellowship of Believers Reaching Out That All Might Know Christ
Langhorne United

Methodist Church

WORSHIP WITH US!

Office Hours

PLEASE KNOW: ALL IN PERSON EVENTS, GATHERINGS & CELEBRATIONS AT LUMC HAVE BEEN CANCELLED UNTIL FURTHER NOTICE!!!!!!!

LIVE STREAMING IS COMING TO LUMC!!!!!!!




Please click on the link below to access our YouTube channel

Our channel name is LUMCONLINE.

Maundy Thursday service will be shown at the following link on


Thursday April 9, 2020, the video should be available by 7:00pm

The link is now available

Compassion, Accommodation, & Concern - Corona Virus 19 (COVID-19)

March 17, 2020 UPDATED

Greetings All in the Name of Christ, our Savior and Sustainer.

The mission of the UMC is to make disciples for Jesus Christ for the transformation of the world. As members, we live by the vow to "fully participate in the ministries of the church through our prayers, our presence, our gifts, our service, and our witness." But times like these, in light of the Corona Virus 19, present us all with challenges as members to keep those vows in creative and effective ways. We do the best we can as individuals and as the church.

We are taking the following steps and will be adding other actions in the near future:

· ALL WORSHIP SERVICES are CANCELLED through May 9th. I WILL be present at the church 9:30a-11:00a should anyone have a need for me as pastor or for the church.

· STEEPLE KIDS Pre-school and Daycare are closed until the lock-down is lifted.

· The office will be in operation, but the church is not open. Please CALL the church if you need something. DO NOT COME TO CHURCH unless you are an employee or a committee/org leader on necessary business.

· All 11:00a Casual Services are cancelled indefinitely. We are restructuring and will inform folks of what we do going forward.

· Unless we hear otherwise from the Commonwealth of Pennsylvania, we hope to resume services Sunday, May 10. There will be ONLY ONE SERVICE for all Sundays starting May 10th and going forward.

· Bowling (March 21) and the Pancake Breakfast (Palm Sunday, April 5) are cancelled, but may be rescheduled for later, perhaps late spring or sometime in the summer.

· The memorial services for George Jenca (Mar. 22, 4p) and for Carol Habel have been postponed. We will announce the new dates (in May) once we are past Easter.

· Langhorne UMC will be live-streaming the 9:30 Sunday service and special holiday services going forward beyond the Corona Virus challenge. It is something we have been discussing for over a year.

· Offering - A reminder for those who choose not to attend church at this time, your monetary gifts can continue through our website giving via credit cards; OR, you can mail you checks to the church. Please be sure that you INCLUDE your offering envelope or your giving number (on the envelope and on your box) so that your offering is properly recorded for tax purposes.

We ask that you ALL check in with those who are homebound and in residential facilities/homes by telephone who will surely be cut off by these social distancing recommendations by the state and the CDC. Older folks and those with low disease resistance may need assistance with shopping for food, supplies and medications. Parents with children out of school may need assistance as well.

Remember each other, the community, and the church in your prayers. We have a great opportunity and call by God to be creative with how we live out our vows and to show the world that we are Christians by our love at a "time such as this!" (Esther 4:14)

In Christ's Peace and God's Grace,

Rev. Laurie Pfahler, Pastor

Langhorne United Methodist Church

Pray without Ceasing - Words from Bishop Peggy Johnson

Greetings.

The Lord God declares, "If my people, who are called by my name, will humble themselves and pray and seek my face, and turn from their wicked ways; then I will hear from heaven, and will forgive their sin and will heal their land." (II Chronicles 7:14)

People of God, I call on you to lift this COVID-19 crisis in prayer. Pray that God will heal our land and all the countries of the world. It is the first thing we should do. It is the most important thing we can do. It is the thing we should do at all times, as the Apostle Paul reminds us in I Thessalonians 5:17 to "pray without ceasing."

As we are praying, I am writing yet another time to discuss the recent announcement from the Centers for Disease Control regarding the gathering of groups. They are advising that groups of 50 for more people not gather and this is in effect for eight weeks (through May 9, 2020). (See "CDC: No events of more than 50 people for next 8 weeks.") People with health risks should consider not gathering at all. I ask that you comply with this directive. This includes worship services, Lenten activities, Easter services, social events, anniversaries, weddings, funerals, etc. Large outdoor events are also not allowed.

If you are gathering in groups of 49 or less, please observe careful social distancing (spread out and use all the pews!) and please practice sanitation procedures. Church services should continue using livestreaming platforms, or at least try to worship using video-conference platforms like Zoom or Skype, or use regular conference calls. Some churches are trying all these methods with good results.

There are many incredible, creative livestreaming services happening around the conference right now. We could be reaching more people than ever with the gospel! But be mindful of copyright restrictions when livestreaming borrowed music and words. Be sure to visit our conference website and especially our special Coronavirus Response page, where we are adding new information and links to useful articles almost daily.

This is not a time to take a vacation from church. Pastors and lay people need to be serving the Lord as always. We just need to do things in a different way. That includes financial contributions. The mission of the church is still vitally important. People should continue to give, and those who can give more should consider doing so, as many are losing their income at this time.

This is an extremely fluid situation and a serious health crisis. This directive could be changed at any time. Curfews may be imposed in the weeks to come. Keep informed and follow the requirements of your state and local governmental officials. God is still the ruler yet. We must move forward with faithful, unceasing prayer, as well as persistence, patience and grace. God bless you all!

Sincerely,

Bishop Peggy A. Johnson

Up coming events:

Flea Market/Yard Sale:

Will be Saturday May 9, 2020 from 8:30m until 1:30pm in the front yard.

Space rental will be $20.00 per space, $5.00 extra for a table.

Please Contact the church for more information and or to sign up for a space.




Trenton Thunder Game:

Will be Saturday June, 6 2020 this year @ 7:00pm

with Fireworks after the game.

Contact church office for information and to purchase tickets when available.

If you're looking for a church, we believe it may be here at Langhorne United Methodist Church. Not only are our doors open wide, but our arms of fellowship and care await to embrace you. Our bottom line is that all who would enter through the doors of this church would bless and be blessed as they draw closer to God.

We feel a great excitement at the movement of the Holy Spirit among us. I invite you to join us. We'll make room for you in the pew and in our hearts!

JOIN US FOR WORSHIP THIS SUNDAY!

Traditional Worship w/Choir, 9:30 a.m.

Sunday School - Children, 9:30 a.m.