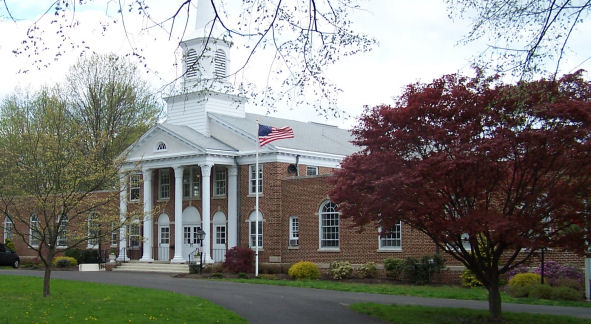 Langhorne United Methodist Church
Thursday, December 03, 2020
A Fellowship of Believers Reaching Out That All Might Know Christ
Langhorne United

Methodist Church

WORSHIP WITH US!

Office Hours

Tuesday-Friday

We are open for in person worship!

Please make sure you're with us…either here at church, or online…for all of the Sundays in Advent. Our Advent preaching series will begin on Sunday, December 6th and run through December 27th . The title of the preaching series is "ADVENT: God Working Now and Again". Pastor Walt is going to unpack for us the Old Testament prophecies about Jesus' First Coming on that very first Christmas, AND, we'll be looking at the Old Testament prophecies that were made many thousands of years ago to tell us about Jesus' SECOND Coming…when He returns to the earth, and what that means for all of us right here and right now. So, be sure to follow along for the whole series!

Please contact the church office for information on requirements for returning to in person services.

Please click on the link below to access our

Our channel name is LUMCONLINE.

· Langhorne UMC will be live-streaming the 9:30 Sunday service and special holiday services

· Offering - A reminder for those who choose not to attend church at this time, your monetary gifts can continue through our website giving via credit cards; OR, you can mail you checks to the church. Please be sure that you include your offering envelope or your giving number (on the envelope and on your box) so that your offering is properly recorded.

We ask that you ALL check in with those who are home bound and in residential facilities/homes by telephone who will surely be cut off by these social distancing recommendations by the state and the CDC. Older folks and those with low disease resistance may need assistance with shopping for food, supplies and medications. Parents with children out of school may need assistance as well.

Remember each other, the community, and the church in your prayers. We have a great opportunity and call by God to be creative with how we live out our vows and to show the world that we are Christians by our love at a "time such as this!"

If you're looking for a church, we believe it may be here at Langhorne United Methodist Church. Not only are our doors open wide, but our arms of fellowship and care await to embrace you. Our bottom line is that all who would enter through the doors of this church would bless and be blessed as they draw closer to God.

We feel a great excitement at the movement of the Holy Spirit among us. I invite you to join us. We'll make room for you in the pew and in our hearts!

JOIN US FOR WORSHIP THIS SUNDAY!

Traditional Worship 9:30 a.m.

Sunday School - Has been put on Hold until further notice due to the Covid-19 Pandemic.