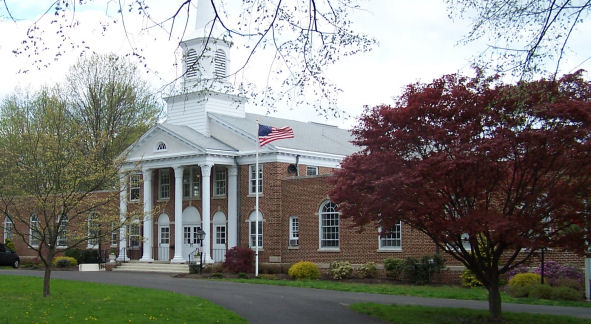 Langhorne United Methodist Church
Wednesday, November 13, 2019
A Fellowship of Believers Reaching Out That All Might Know Christ
We need your help to make repairs to the parsonage.

A note to the Members of LUMC

The Trustees have notified the church that the parsonage is in need of a new roof, gutters and garage doors. There is no money in the budget for this. Cost is $30-35,000.00.

After our church roof project was completed we decided to start a Reserve account to be used for future needs that were not planned into the budget. We currently have $19,000 in this account which will be used towards the parsonage roof, gutters and garage doors. The projected cost is $30-35,000. So we will have a deficit.

We are asking members to prayerfully consider making donations to the church to be used for the parsonage roof replacement, gutters and garage doors.

Please make any donations payable to LUMC and be sure to designate them to be used for the parsonage improvements.

Please click on the link to make a donation to the fund.

Scripture Selections for the Stewardship Word of the Month:

Patience"

Ephesians 4:2

Galatians 6:9

Proverbs 15:18

Romans 8:25

1 Corinthians 13:4-5

Psalm 27:14

NEW UNDERWEAR NEEDED

Casa Del Pueblo is a mission serving Bucks and Montgomery Counties based in St. Paul's UM Church, Warrington, and Lehman UM in Hatboro. The mission offers worship programs and assistance to families who have come into the United States legally with little or nothing and are struggling to build new lives.

The United Methodist Women are collecting new underwear for all ages, men, women and children, as well as diapers, to donate. A box will be placed in fellowship hall if you wish to contribute.

The coordinator of the mission, the Rev. Lucretia Cotto, will be present at the October 8 meeting of the UMW to tell us about Casa Del Pueblo and how it is serving the community. All are invited to attend.

If you have any questions, contact Marybeth States at 215 435-6838 or

embstates@comcast.net

FALL WORK DAY

Saturday, October 26th, at 9:00 AM

We need your help -- on Saturday, October 26, we will be having our fall work day. We need hands in the sanctuary polishing furniture, and general clean up, as well as the kitchen and outside. None of this is heavy labor but needs to be done and we could use your help. If you're planning to work in the kitchen - we will be vacuuming the freezer and refrigerator coils, cleaning out the refrigerator, wiping down the shelves, etc.




"Patience"

| | |
| --- | --- |
| Ephesians 4:2 | Galatians 6:9 |
| Proverbs 15:18 | Romans 8:25 |
| 1 Corinthians 13:4-5 | Psalm 27:14 |

Greetings to you in the name and peace of our Savior Jesus Christ!

Before your very eyes is a mixture of information which reflects the ministry, mission and life here at Langhorne United Methodist Church. We strive to offer a wide variety of programs to meet the needs of all ages and interests, as well as provide opportunities to serve. If you're looking for a church, we believe it may be here at Langhorne United Methodist Church. Not only are our doors open wide, but our arms of fellowship and care await to embrace you. Our bottom line is that all who would enter through the doors of this church would bless and be blessed as they draw closer to God.

We feel a great excitement at the movement of the Holy Spirit among us. I invite you to join us. We'll make room for you in the pew and in our hearts!

JOIN US FOR WORSHIP THIS SUNDAY!

Traditional Worship w/Choir, 9:30 a.m.

Contemporary Worship, 11:00 a.m.

Sunday School - Children, 9:30 a.m.